400 Nurses Quitting In Just One Hospital!
Dying Athletes A Sign Of Emerging 'Death Wave'
(You May Want To Mute Sound)
A 56-year-old engineer and business owner is dead, but refused to die in vain as he used his obituary to warn others about the evils surrounding the "vaccine" agenda.
Mr. Michael Granata received his first Moderna mRNA injection on August 17. He did not want to get the shot "for fear that [I] might die." But his doctor continually insisted that the mRNA injections were in Mr. Granata's best interest. So he "gave into the pressure" and almost instantly regretted it.  Mr. Granata started feeling sick just three days later. General malaise morphed into multisystem inflammatory syndrome for adults (MIS-A) and multisystem organ failure. 
Multisystem inflammation syndrome causes vital organs to swell to the point that they no longer function as normal. Multisystem organ failure is exactly what it sounds like. It starts with sepsis, when the immune system goes into overdrive responding to some sort of infection. The response is so dramatic that the immune system begins fighting itself. The two conditions simultaneously are a living hell.
Death of Mike Granata
Mr. Granata said all of his muscle completely disintegrated within weeks of the injection. 
"I was in ICU for several weeks and stabbed with needles up to 24 times a day for those several weeks, while also receiving 6 or 7 IVs at the same time (continuously). It was constant torture that I cannot describe. I was no longer treated as a human with feelings and a life.

I was nothing more than a covid vaccine human guinea pig and the doctors excited to participate in my fascinating progression unto death. I wished I would have never gotten vaccinated. If you are not vaccinated, don't do it unless you are ready to suffer and die."
Mr. Granata passed away on November 1. He is survived by his wife and both of his parents. Read the full obituary here.

Here is a link to hundreds of more death and adverse events testimonies
In this video a whistle blower records forced vaccinations in a nursing home. 
The next video from a hospital nurse reveals that 100% of the people in her hospital for "COVID" illness, are people who got BOTH vaccine shots!
A 27-year-old man who was administering COVID vaccines in Chicago suddenly died just months after he took his second dose of the Pfizer shot.
Joshimar Henry, a resident doctor working with the PGY1 program (pharmacy) at Humboldt Park Health in Chicago, Illinois, was "honored to be a part of administering the 2nd dose of the Pfizer vaccine to the first 5 recipients in Chicago."
"While I understand the hesitancy of many regarding receiving the vaccine, I'd like to encourage all those who qualify to be vaccinated. Initially I was also hesitant but was reassured with some research and clarifying my doubt through reading," Henry wrote in a January Facebook post. While information about his death is limited, it's not common for healthy, 27-year-old men who play soccer and go to the gym regularly to suddenly drop dead.
Vaccination Death Rate Being Under=reported In Israel? (Link To Story)
SPAIN, February 15, 2021 (LifeSiteNews) —Forty-six nursing home residents who had received their first dose of Pfizer-BioNTech's fast-tracked vaccination against COVID-19 at the beginning of January had died by the end of the month, Spanish media have reported.
FEB 24th 2021   Hospitals in France forced to SLOW DOWN covid vaccinations as healthcare workers fall ill in droves…
Link
R

adio show host Alex Jones recently reported that a staffers mother, a head nurse at an Austin TX nursing home, exclaimed, " Wow! we gave them all their shot and now they are lethargic and won't come out of their rooms to eat. We are now waiting for them to start dying".  Jones also recounted that while visiting a very prestigious law firm recently he ran into two lawyers he knew who became quite alarmed when their client, a top scientist from Big Pharma, vehemently told them "don't you ever take that vaccine"!
A California health care worker who was enthusiastic about the coronavirus vaccine died days after receiving the second dose. Infowars Jan 29th, 2021
On Tuesday, Orange County x-ray technician Tim Zook, 60, was reportedly thrilled to receive the second round of Pfizer's Covid-19 vaccine, posting on his Facebook wall, "Never been so excited to get a shot before. I am now fully vaccinated after receiving my 2nd Pfizer dose." 
But just hours later, Zook began experiencing severe adverse reactions in the form of abdominal pain and difficulty breathing. "His health spiraled downward and he died four days later," reports Fox 32 Chicago.
………………………………………
Janet Moore, a nurse aide at Admiral's Pointe Nursing and Rehabilitation in Huron, Ohio, died within 48 hours of receiving a COVID-19 vaccine that her employer reportedly required. Moore had no known comorbidities and was found unresponsive in her car outside her apartment complex on Dec. 31. Her brother, Jacob Gregory, told LifeSiteNews that Moore was driving home from work that day. "[As] soon as she drove into her parking lot she passed away," he said. (Link To Story)
36 Year Old Surgeon Dies After Receiving Vaccine
Scroll Down The Page For More  Death #Reports

Nurse Distraught After Getting Bell's Palsy From Covid Vaccine!
t
This video was taken from Shawn Skelton's Facebook Page
If you are considering the vaccine for covid….. the MODERNA…. I would advise against it! I'm in bad shape! Everyday getting worse and I'm not getting help or answers! I'm scared to death to say the least! And to find someone willing to attempt to figure this out hasn't been very successful! I went to 2 hospitals today, walked out of deaconess and went to St Vincent. No answers there either. They say let's see a neurologist( who knows when they can see me) yesterday my tongue began to spasm and it hasn't quit. Today my whole body has been convulsing all day! They sent me home!! I'm posting 2 videos that are quite embarrassing if you know me but I want you to see what's happening to me!
Just please pray for me
Update!!
Body is still moving uncontrollably. Still no answers! Contacted moderna and their safety team was supposed to reach out to me today but have not done so! We are now on our way to Vanderbilt in Tennessee. Prayer warriors keep praying!
#GODSONMYSIDE
Pfizer Vaccine Causes woman to shake uncontrollably standing up
Mom Is getting even worse today and still don't have any answers from doctors as to how to fix this. Please pray for her I can't stand to see my mom this way it makes me want to cry knowing I can't do anything to help her. Please don't take the covid19 vaccine. I'm adding a 3rd video that she just sent me.

33 year old male nurse in excellent health who took the COVID-19 vaccine develops a severe reaction!
Hundreds Of Social Media Posts Of Many Different Types Of Side Effects Are Compiled In The Following Video You May Want To Slow The Video Down

The Nurse In The Following Screen Capture Lost Her Unborn Child After Being Vaccinated.
Mar 1st, 2021  Women Recently Injected With Experimental Covid Vaccines Are Showing Symptoms Of BREAST CANCER 
(Link)
In the following videos Dolores Cahill PHD, Molecular Biologist & Immunologist and Dr Sherrie Tenpenny both caution that the worst is yet to come. They say the majority of the adverse side effects, including death, will not manifest in the vaccinated, until months, and even years have passed!
 Brtittany Hall Perez Died The Day After Being Vaccinated
Norway Warns of Vaccination Risks for Patients Over 80
By Lars Erik Taraldsen  
Officials say side effects may have contributed to reactions

European regulator flagged challenge of monitoring safety
Norway said Covid-19 vaccines may be too risky for the very old and terminally ill, the most cautious statement yet from a European health authority as countries assess the real-world side effects of the first shots to gain approval.
Norwegian officials said 23 people had died in the country a short time after receiving their first dose of the vaccine. Of those deaths, 13 have been autopsied, with the results suggesting that common side effects may have contributed to severe reactions in frail, elderly people, according to the Norwegian Medicines Agency.
The Vaccine Adverse Event Reporting System (VAERS) is a U.S. Government funded database[1] that tracks injuries and deaths caused by vaccines.
A 2011 report by Harvard Pilgrim Health Care, Inc. for the U.S. Department of Health and Human Services (HHS) stated that fewer than one percent of all vaccine adverse events are reported to the government:
In this videoa UK woman has just found data on the VAERS website in February 2021 showing that close to three thousand people have died in the USA during a 7 day period after being vaccinated for Covid.
Trunews.com is now reporting and showing evidence that the VAERS data is being manipulated to show fewer deaths. There are allegations that the US death toll may be over 5k.
Link to Story
February 25, 2021 by Dorothy Cummings McLean
A U.K. government vaccine safety review has revealed that 244 people, including 8 unborn babies, have died in Britain shortly after receiving one of two coronavirus vaccines. Link (The true numbers like the VAERS data, are probably much higher) 
From Infowars Jan 26, 2021 
A man in California died hours after receiving the Covid-19 vaccine, a local sheriff's department reported over the weekend.

(Link)
On Saturday, the Placer County Sheriff's Department informed residents via Facebook about a multi-agency investigation after a person, who tested positive for Covid late last month, died after receiving the vaccine last Thursday.
32-Year-Old Mexican Doctor Suffers Seizures and is Paralyzed After Receiving the Pfizer Experimental Vaccine
by Brian Shilhavy
Editor, Health Impact News
The Mexican Press is reporting that a 32-year-old female doctor in Coahuila has suffered seizures and become paralyzed after receiving the Pfizer experimental COVID mRNA vaccine on December 30, 2020.
Dr. Karla Cecilia Pérez Osorio reportedly was working as an internist at the General Hospital of Zone No. 7, in the municipality of Monclova. She was subsequently transferred to the High Specialty Medical Unit No. 25 of the IMSS, in Monterrey, Nuevo León.
She was reportedly evaluated by a neurologist and diagnosed with transverse myelitis, a known side effect of vaccines, and specifically of the COVID experimental mRNA vaccines as this injury was observed in some of the vaccine trials of the various COVID19 experimental trials being conducted around the world.
Portuguese health worker, 41, dies two days after getting the Pfizer covid vaccine as her father says he 'wants answers'
Sonia Acevedo, 41, suffered a 'sudden death' at home on New Year's Day 48 hours after receiving the jab. An autopsy is expected to take place later today or tomorrow.
The mother-of-two, who worked in paediatrics at the Portuguese Institute of Oncology in Porto, is not said to have suffered any adverse side-effects after being vaccinated.
Ms Acevedo's father Abilio Acevedo told Portuguese daily Correio da Manha: 'She was okay. She hadn't had any health problems.
Sonia Acevedo, 41, suffered a 'sudden death' on New Year's Day just 48 hours after receiving the jab
'She had the Covid-19 vaccine but she didn't have any symptoms. I don't know what happened. I just want answers.
'I want to know what led to my daughter's death.'
Ms Acevedo's employers confirmed the dead woman had been vaccinated against coronavirus on December 30 and said they had not been notified of any 'undesirable effect' when she was jabbed or in the hours afterwards.
A Florida doctor died weeks after receiving a Covid-19 vaccine. While the cause of death was not clear, the doctor's wife claimed that he died due to a strong reaction to the jab.
Dr. Gregory Michael was an obstetrician-gynecologist at Mount Sinai Medical Center in Miami Beach. The 56-year-old healthcare professional died after suffering a hemorrhagic stroke apparently resulting from a lack of platelets. He was administered the Pfizer-BioNTech vaccine on Dec. 18, 2020.
Owing to the concerns over the doctor's death sudden death, the Florida Department of Health said in a statement that the Miami medical examiners launched an investigation. The communications director Jason Mahon said that the Centers for Disease Control and Prevention (CDC) and Food and Drug Administration (FDA) are responsible for reviewing Covid-19 vaccine safety data and presenting that information for federal recommendations on vaccine administration. "The state will continue to provide all available information to the CDC as they lead this investigation," he added.
Cause of Death: Vaccine?
In a Facebook post, the wife of the doctor, Heidi Neckelmann, said: "The love of my life, my husband Gregory Michael MD an Obstetrician that had his office in Mount Sinai Medical Center in Miami Beach Died the day before yesterday due to a strong reaction to the Covid vaccine."
She wrote that Michael sought emergency care three days after the vaccination because he had dots on his skin that indicated internal bleeding. She said the condition led to the stroke, called thrombocytopenia, which can be characterized by abnormally low levels of platelets in the blood. A healthy individual's platelet count ranges from 150,000 to 450,000 platelets per microliter of blood.
California Resident Dies Hours After Getting Vaxed for Coronavirus
The Placer County Sheriff's Office, state and federal agencies are investigating after a resident passed away shortly after receiving a coronavirus vaccine, local media including CBS13 and KTLA5 have reported.
In a statement on its Facebook page, the sheriff's office indicated that the individual in question, who died Thursday, had tested positive for COVID-19 in late December, and had been "administered a COVID-19 vaccine several hours before their death".
Local residents told CBS Sacramento that the Placer County person's death has left them apprehensive about getting vaccinated.
Posted byeogabi boanca
From a reader who works in a nursing home.
Someone I know personally has a friend who works in a large hospital in a Democrat state in the US.  This hospital employee was convinced by a doctor at the hospital that the vaccine would be safe for people like themselves with no severe allergies or medical conditions and has scheduled an appointment to be vaccinated the same week.  
A couple days later the same doctor approached this person and said to forget everything that was said about the vaccine being safe and not to take it under any circumstances. Apparently several employees at that hospital had died shortly after being vaccinated, in addition to others that had non-fatal reactions of varying severity.  According to this doctor, the US government does not want any of this reported and it is being hushed up.
(Google, DDG suppressing this image)
Seeing as two people died and four people got Bell's Palsy in the Pfizer trial and it was deemed to be unrelated to the vaccine, this doesn't surprise me at all.  There are a few vaccine-related deaths reported in Israel, but I don't expect to hear about this in the mainstream news in North America.  Likely all we will get is more anecdotes like this.
Almost nobody at my workplace is willing to take the vaccine.  One manager claims to have had it and I am aware of three employees who say they are going to take it but everyone else is refusing.  In the coming weeks, the government is supposed to vaccinate the residents with the Moderna vaccine.
I think that healthcare workers might actually be one of the least willing groups to take this vaccine because at the very least they understand the basic idea that drugs and vaccines need to be tested for safety and not only were these Covid vaccines not properly tested. The Pfizer and Moderna ones are using new technology which has never been approved before.  
People who believe in the mainstream news and politicians might think that adverse reactions are only a rare occurrence, but in reality we only have a glimpse of what happens immediately after being vaccinated and no idea of the long term effects.
————-
Marcella Piper-Terry Tuesday on Facebook at 12:50 PM  ·
 Karl Dunkin is a frontline healthcare worker who "did his own research" and decided to get the Covid vaccine. This is what his wife, Jennifer, wants you to know about their experience… 
"The last 8 days have been incredibly challenging. I had little interest in sharing the details of our lives publicly but through our experience, it has become clear that information to help those suffering from the Covid Vaccine is minimal. 
Public groups to share experiences with the vaccine have been actively deleting posts describing my husbands experience as it doesn't follow the message they want you to hear. 
"Before jumping in, I'd like clarify that my husband is a frontline worker in healthcare and has been serving his community in various ways for 10+ years. I'd also like to say thank you to every single individual who has reached out to my husband and I to offer comfort and support. We appreciate you. 
"On December 26th my husband received the Moderna Covid Vaccine. Shortly after, he developed a slight fever and general exhaustion. The following day came with incredible challenges that resulted in my husband being bedridden. Whole body exhaustion, incredibly high fevers, chills, headaches, nausea. He could barley pick his arm up… 
"Enter Monday, 12/28. On 1,000mg of Tylenol and 800mg of Motrin (ibuprofen) he was throwing temperatures higher than 104. I brought him to a local emergency room where he was told to treat his symptoms like Covid until proven otherwise… they gave him IV fluids and sent him on his way…
"While waiting for his ultimately negative results (he does not have Covid) I called numerous urgent care centers who refused to see him, on-call doctors for ECHN who refused to provide medical advice over the phone to an ECHN patient (isn't that their job?!
Said doctor also informed me 104 fevers were not dangerous and the ice packs and cold cloths we were placing on his body were "only going to make me feel better and won't do anything for him".)
We were left alone with minimal guidance from professionals in the field my husband has been working in for over a decade…
"You may be thinking, why didn't you call the vaccine hotline? We did. It was our first call. They picked up and said to report symptoms online for tracking purposes and then hung up. There was no guidance for treatment, no recommendations for who to seek help from… nothing more than "I hope you feel better".
"Fast forward a bit. Symptoms continued to worsen and I ultimately brought him to a private highly-regarded emergency room in Hartford CT for further care. Without sharing specifics, I'll share that my husband was and continues to be so incredibly ill, the hospital has been testing every potential cause for his symptoms which has included 20+ tests and counting: – Countless X-rays, – Multiple Ultrasounds, – Spinal taps for meningitis, and – Regular ongoing blood work for blood bacteria, to name a few.
"Doctors and nurses from Infectious Disease have been consulting with each other to try and best identify potential trial treatments to see what works and what doesn't. For now, he's been given anti-bacterial medication in an attempt to relieve his symptoms.
"My husband after four days still remains in the hands of caring, interested and well researched professionals who are the ONLY professionals who have taken a general interest in helping, researching and trying.
"At the end of the day, I am beyond thankful for this private Hartford based hospital but am very concerned about how little is being shared in regards to Covid vaccine symptoms and their severity. Two days ago I saw a big push to get the vaccine on the news with a tempting promise of a "normal fall" if we all get vaccinated… please take our experiences into consideration as you decide what is best for you and your family.
"And if you've taken some time out of your day to read through this, please SHARE. There is little information available for those suffering. And if for any reason you become increasingly ill, please seek help from the best hospital you can as soon as you can.
"If you have any questions regarding my husband, his experience or mine, please reach out. I want you to be armed with information about ALL side effects from the vaccine so you can make the best decisions for you and your families.
"With every wish that you and yours stay safe and well, Jen."
Gordon French – My Brother Got the Jab and Died Tuesday, May 18, 2021 8:26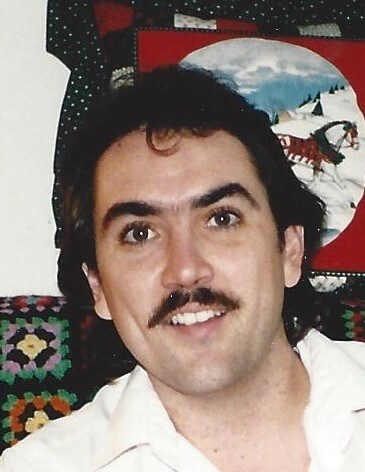 "So although Jeff was not at a high risk from a Covid infection, he got the shot, to do his part, so not to pass on a cold to someone sick or elderly because it might be deadly for them. 
Three weeks later Jeff (59) found himself experiencing a heart attack. "
I need my family to unite and come together, please help me.
I feel trapped, with an enormous pressure on my heart, caught in this bad dream that just won't end. I reach for common sense and facts to try to reason with a hysterical reality, but the enemy is controlling the narrative of the illusion. 
Weaponized with lies and propaganda, the power of the TV is just too great. My words my warnings fall on deaf ears.
This week I lost my brother. He was a warm sweet soul. Loved and adored by many. Always wanting to do his part to help out. He had much compassion for his friends and family.
.
So although Jeff was not at a high risk from a Covid infection, he got the shot, to do his part, so not to pass on a cold to someone sick or elderly because it might be deadly for them. 
Three weeks later Jeff found himself experiencing a heart attack. He was fortunate that there was an air ambulance available in Stevensville to take him to Saint Johns Newfoundland hospital.
The doctor there told him it was highly unlikely it was the Astro Zeneca vac that had caused the massive blood clots that caused his heart attack. But they would diagnose his blood to see why.
 After about four days they moved him from their  ICU ward to a room. Jeff said the blood tests came back citing abnormalities that they could not explain. But that it was too risky to do any more tests right then.
The next morning when I called Jeff he was excited because the doctor had told him he could go home. I was concerned that they were letting him go too soon, but I wished him a safe ride home.
Jeff got to spend one last night with his son and his wife. I was told he was so happy to be home. Jeff was found the next morning. He had passed over during the night.
May you rest in peace my dear brother. ❤️❤️❤️
Guest Post by Bob Moriarty
The Bill Gates Effect: WHO's DTP Vaccine Killed More Children in Africa Than the Diseases it Targeted.
Portuguese health worker, 41, dies two days after getting the Pfizer Covid vaccine as her father says he 'wants answers'.
Hundreds of Israelis get infected with Covid-19 after receiving Pfizer/BioNTech vaccine.
75-year-old Israeli man dies 2 hours after getting Covid-19 vaccine.
Death of Swiss man after Pfizer vaccine.
88-year-old collapses and dies several hours after being vaccinated.
Thousands negatively affected after getting Covid-19 vaccine.
Hospital worker with no prior allergies in intensive care with severe reaction after Pfizer Covid vaccine.
4 volunteers develop FACIAL PARALYSIS after taking Pfizer Covid-19 jab, prompting FDA to recommend 'surveillance for cases'.
Investigation launched as 2 people die in Norway nursing home days after receiving Pfizer's Covid-19 vaccine.
Hundreds Sent to Emergency Room After Getting COVID-19 Vaccines.
U.S. officials report more severe allergic reactions to COVID-19 vaccines.
NHS told not to give Covid vaccine to those with history of allergic reactions.
COVID-19: Single vaccine dose leads to 'greater risk' from new coronavirus variants, South African experts warn.
CDC reveals at least 21 Americans have suffered life threatening allergic reactions to Pfizer's COVID vaccine.
Woman experiences side effects of COVID-19 vaccine.
COVID Vaccine Side Effects More Common After 2nd Dose.
Bulgaria Reports 4 Cases Of Side Effects From Pfizer Covid Vaccine.
Two NHS workers suffer allergic reaction to Pfizer Vaccine.
Coronavirus Vaccinations Seem to be Causing 50 Times the Adverse Events of Flu Vaccinations after Just the First of Two Shots.
"I'm Just Not Buying It" – Jeff Gundlach Raises Questions About COVID Vaccine's '95%' Efficacy Rate.
Doctors Warn Side Effects From COVID-19 Vaccine "Won't Be A Walk In The Park"
Professor Dolores Cahill: Why People Will Start DYING A Few Months After The First mRNA Vaccination.
A Nurses' Heart: Vaxx Warning!!!
February 21, 2021 2:30 PM
Prophetic Nurse
Being a nurse for over 16 years, I have heard and seen my share of surprises in the health care field. I recently started a new position working in urgent care. Some people may or may not be familiar with the difference between the ER (emergency room) and urgent care. The ER handles trauma and lifethreatening issues such as burns, broken bones, head injuries, lacerations, change in mental status, etc. Urgent care handles minor illnesses, injuries, cuts, sprains, strains, small cuts, etc. when your regular doctor is not available and you can't wait for an appointment. There are many adults coming into urgent care with complaints of side effects AFTER receiving the COVID vaccine. Most of us usually would not go to the doctor for nausea, diarrhea or vomiting. But it appears to be that the side effects are so bad, people don't know what else to do and seeking medical help.
According to the CDC for both Moderna and Pfizer-BioNTech brands side effects reported are: pain at the injection site, tiredness, headache, muscle pain, chills, joint pain, swollen lymph nodes in the same arm as the injection, nausea and vomiting, and fever.
But today, I want to inform readers of the side effects of the COVID vaccine not being mentioned. For anyone even considering taking ANY brand of this vaccine, please diligently and willfully seek the Lord in prayer. I STRONGLY and SINCERELY am against it! My current employer does not require us to get the COVID vaccine, neither do we offer it. But as a healthcare worker, we're considered in "Phase 1A" according to the CDC website.
Over the last 3 weeks, patients who have been vaccinated are coming into urgent care with
"other symptoms" not mentioned:
-coughing up blood
-chest pain
-shortness of breath
-persistent/unusual cough
-swelling/pain/soreness (to the entire arm, not just at the injection site)
-positive COVID test
By law (in an urgent care setting), we cannot treat anyone with shortness of breath or chest pain. We refer them to the nearest ER. But the patients' we do see with other symptoms, there is not much the doctor can do to treat this. Except to suggest taking an OTC medication. Once you get the vaccine..IT IS IRREVERSIBLE! Many may think the vaccine is NOT the "Mark of the Beast"
Revelation 13:17 KJV "And that no man might buy or sell, save he that had the mark, or the name of the beast, or the number of his name."
But taking a much deeper look, why in the world would this vaccine be so mandatory according to the powers that be? I believe it is a prelude of what is to come. The vaccine should be optional just like other vaccinations.
So far, I only know of 3 co-workers who voluntarily received the COVID vaccine. A male co-worker had both doses and only after that, he reported "a chemical-like smell" in his nostrils. A female co-worker received only one dose (Moderna) and had an outbreak of Shingles 2 weeks later.
On 1/16/2021, I took a nap on my couch and had an unexpected dream vision. I reside in an apartment complex and heard very loud footsteps and knocking on my neighbors' door. I heard a man ask, "Have you gotten your vaccine?" After I woke up, my heart was racing so fast. Trying to gather my thoughts as to what I had just heard. This seemed unreal! I looked at a text message my sister sent (who resides in Chicago) saying, "Why is the National Guard here giving vaccines?!"
I pray that sharing what I have seen firsthand will enlighten and open the eyes of many believers. And even those who will share this with family, friends, co-workers, etc. Let's not forget so many that are "dying" as a result of the COVID vaccine. This is just the beginning and I definitely continue to share even more.
Mark 4:9 KJV "And he said unto them, He that hath ears to hear, let him hear."
May God Bless us all and He will continue to strengthen us in these last days!
Virginia Commonwealth University doctors say a COVID-19 vaccine is to blame for a 74-year-old man's severe rash that appeared four days after receiving the experimental shot.
The Goochland County, Virginia man spent five days at the VCU Medical Center earlier this month after the Johnson & Johnson "vaccine" caused his skin to start peeling off.
"It all just happened so fast. My skin peeled off," Richard Terrell told ABC 8. "It's still coming off on my hands now."
"I began to feel a little discomfort in my armpit and then a few days later I began to get an itchy rash, and then after that I began to swell and my skin turned red," he added.
Terrell described the pain, saying, "It was stinging, burning and itching. Whenever I bent my arms or legs, like the inside of my knee, it was very painful where the skin was swollen and was rubbing against itself."